Rugs
We are excited about the creativity and craftsmanship that our artisans display in their handmade 2′ x 3′ rugs. Each rug is made from a posho bag and woven with African fabric or recycled t-shirt strips. These donated t-shirts are collected from high school and college students from all around America. Each person donating t-shirts becomes a part of our sustainability efforts. Because the rugs are beautifully handpicked and handmade by our artisans, every purchase will vary. The designs are a unique one-of-a-kind treasure for any home decor.
Each purchase tells a story and allows a woman to take another step towards sustainability! A single rug is 2' x 3' but multiple rugs can be sewn together to create larger rugs. If you would like to order an African fabric or recycled t-shirt rug, please fill out the form below!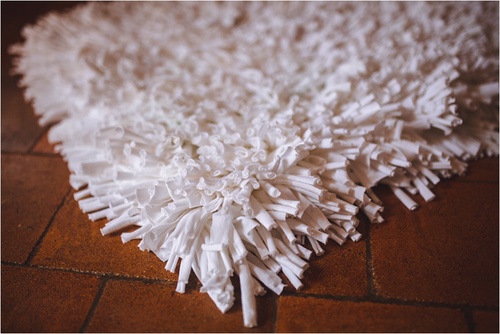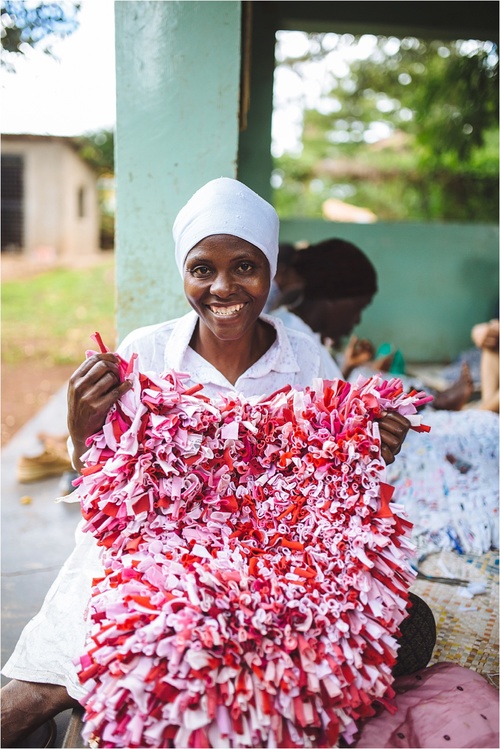 Rug Care Instructions:
Rugs can be washed in gentle cycle and can not be machine dried due to plastic posho bags the women use to weave the materials through.